For fans of the classic 1983 movie — and fans of the holiday spirit — a visit to A Christmas Story House & Museum is a must-do one-of-a-kind travel experience.
This is your chance to relive Ralphie and friends' unforgettable adventures from the movie, right in the very Cleveland home they took place.
Lovingly restored to its original movie splendor, the actual house from A Christmas Story is open year-round to visitors and fans of all ages to tour and enjoy. What's more, the tour includes a personal tour guide who answers questions and shares fun facts and little-known anecdotes from the making of the movie.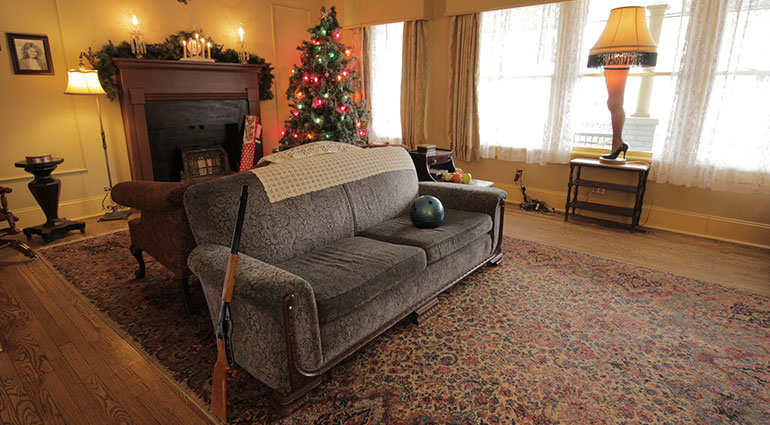 Walk through the Parker's house and revisit your favorite moments from the film, then cross the street for an eye-opening visit to the official A Christmas Story House Museum, featuring original props, costumes and memorabilia from the film, as well as hundreds of rare behind-the-scenes photos.
Randy's snowsuit, the toys from the Higbee's department store window (including the iconic Red Ryder BB Gun), the chalkboard from Miss Shields' classroom and much more are all there — even the family car!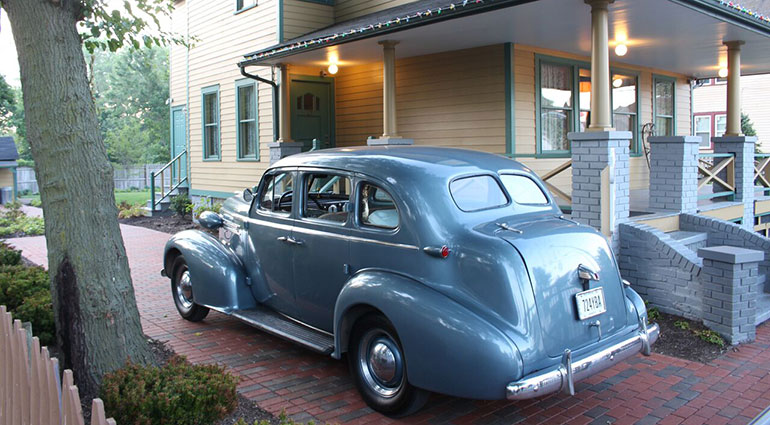 After your sojourn through Ralphie's world, visit the museum gift shop for — what else — your own authentic Leg Lamp and other great memorabilia from the film.
This not-to-be-missed attraction is a destination not only for fans of the film, but for anyone wanting to surround themselves with the holiday spirit and the nostalgic memories of the era.
Redeem points for stays at The Westin Cleveland Downtown, just three miles from The Christmas Story House. Book your stay today.