Westin® Vacation Club Owner Kaleigh Boe knew her children would be disappointed that their spring break trip was canceled due to COVID-19, so she recreated it at her own home.
This Westin Vacation Club Owner recreated a memorable vacation experience for her family during the pandemic, all from the comfort of their own home.
Keeping Tradition Alive
Each year, Westin® Vacation Club Owner Kaleigh Boe and her family spend July on Maui and spring break in Palm Desert. This year, due to the COVID-19 crisis, Boe knew she would need to break some hard news to her children: their annual family vacation to The Westin Desert Willow Villas would be canceled.
But Boe had other plans. To ensure her children had a sense of normalcy — and fun — during the crisis, she decided to recreate the family vacation experience from home.
"The pandemic has literally ripped away everything from children; They've lost their school, their friends, their sports and their ability to just be kids," Boe said. "I was determined to give them the spring break they always had, even if it meant I had to do it in our own backyard. I wanted to remind them that nothing can take away the fun and the memories we have, and that we can continue to build new ones, even if they look a little different."
Creating a Vacation Experience at Home
With a goal in mind, she dug out old room keys, printed Westin logos and transformed her kids' bedrooms into resort villas.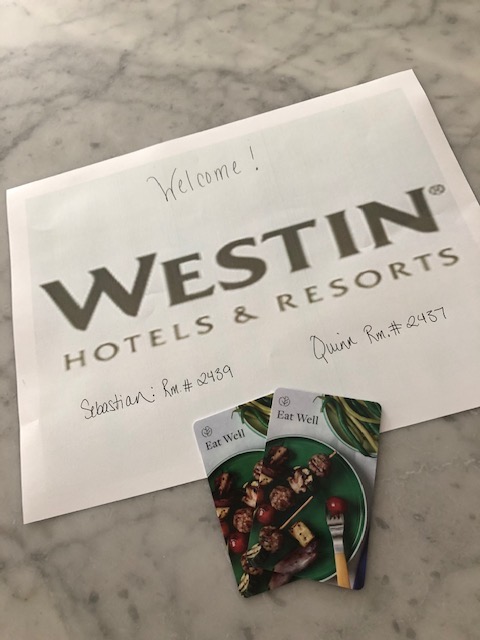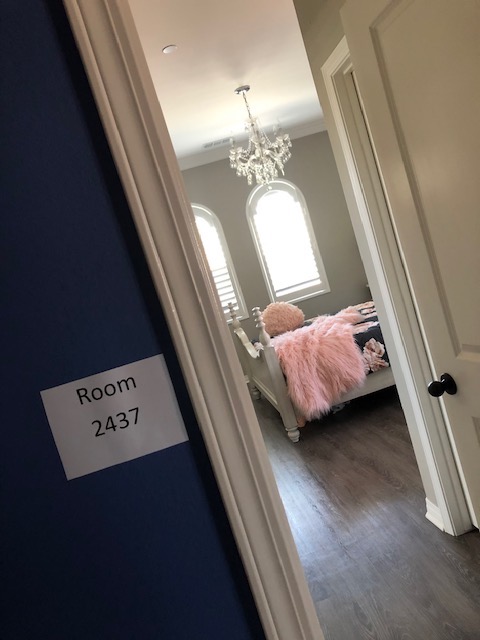 To create even more vacation magic, she ordered an inflatable water slide (named after the resort's "Jimmy Jam" water slide) for their backyard pool, purchased a tie-dye kit and tracked down a company that sold build-your-own stuffed animals.
She even stocked a concession stand with her kids' favorite treats. The family spent their days sipping virgin piña coladas, just as they would have in Palm Desert.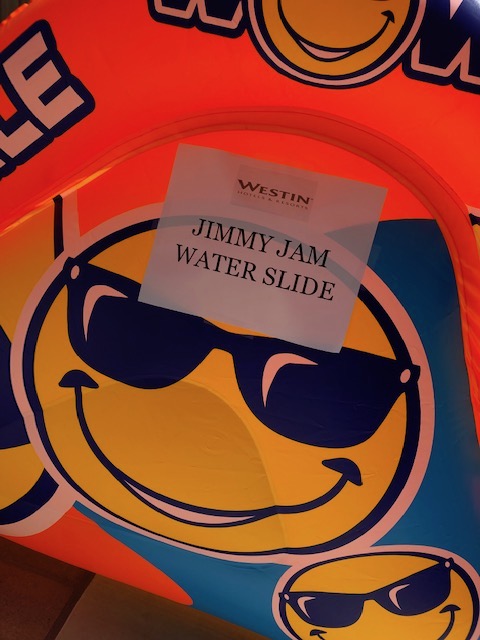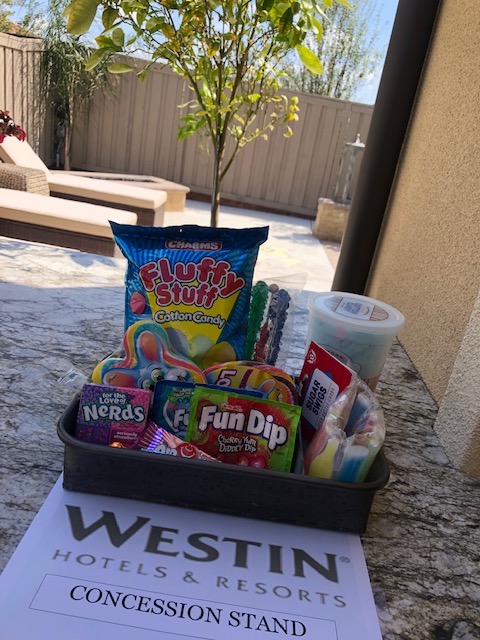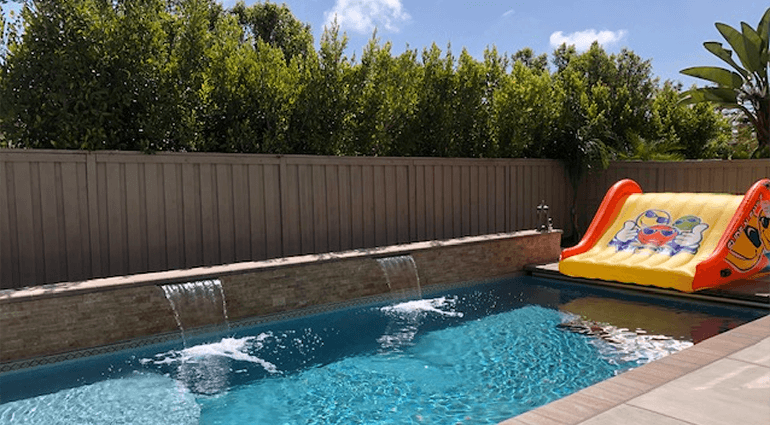 "COVID-19 has taken away so much from all of us, but it can't take away our spirit or our memories," Boe said.
A Family Tradition
Boe shared that tradition is important to her family — it's one of the main reasons they vacation together each year. Her family has owned villas within the Westin Vacation Club since her parents purchased their first villa on Maui, before the resort was even built.
"We were on vacation at the The Westin Kā'anapali Ocean Resort Villas and they chose to make The Westin a permanent part of our family. I was just a teenager, but I can still remember walking over to see the campus as they were putting in the brand-new water slide," Boe said. "It's amazing to think that the place I vacationed as a child is now a place I'm taking my own children to every year."
Over time, Boe's parents purchased more villas. Six years ago, her family moved to California and they found the heat of the desert made the The Westin Desert Willow Villas the ideal family escape.
"It has been the perfect spring break destination, golf weekend getaway and girls' weekend trip," Boe said. "We love how we can always count on fun activities for the kids and that we can rely on them being the same year after year. Kids really like knowing what to expect and we, as parents, appreciate knowing we can recreate these special memories year after year."
Boe shares that the best part of being an Owner with Westin Vacation Club is the ability to reconnect each year. As her family has gotten older and formed new lives, vacation allows them to come back together as one. She remembers when she and her brother used to fall asleep in the Maui lobby chairs after a long flight. Now, they sit in those same chairs with children of their own.
"The Westin Vacation Club has allowed us to continue those memories, and when life returns to normal, as it someday will, I hope we all value the little things more," Boe said. "There is a song by Switchfoot and it has a line that says, 'Life is short, I want to live it well.' The Westin has certainly allowed us to live well, and for that I am forever grateful."